Colour is Not an Easy Matter


2022

Cotton and viscose fabric, reactive dye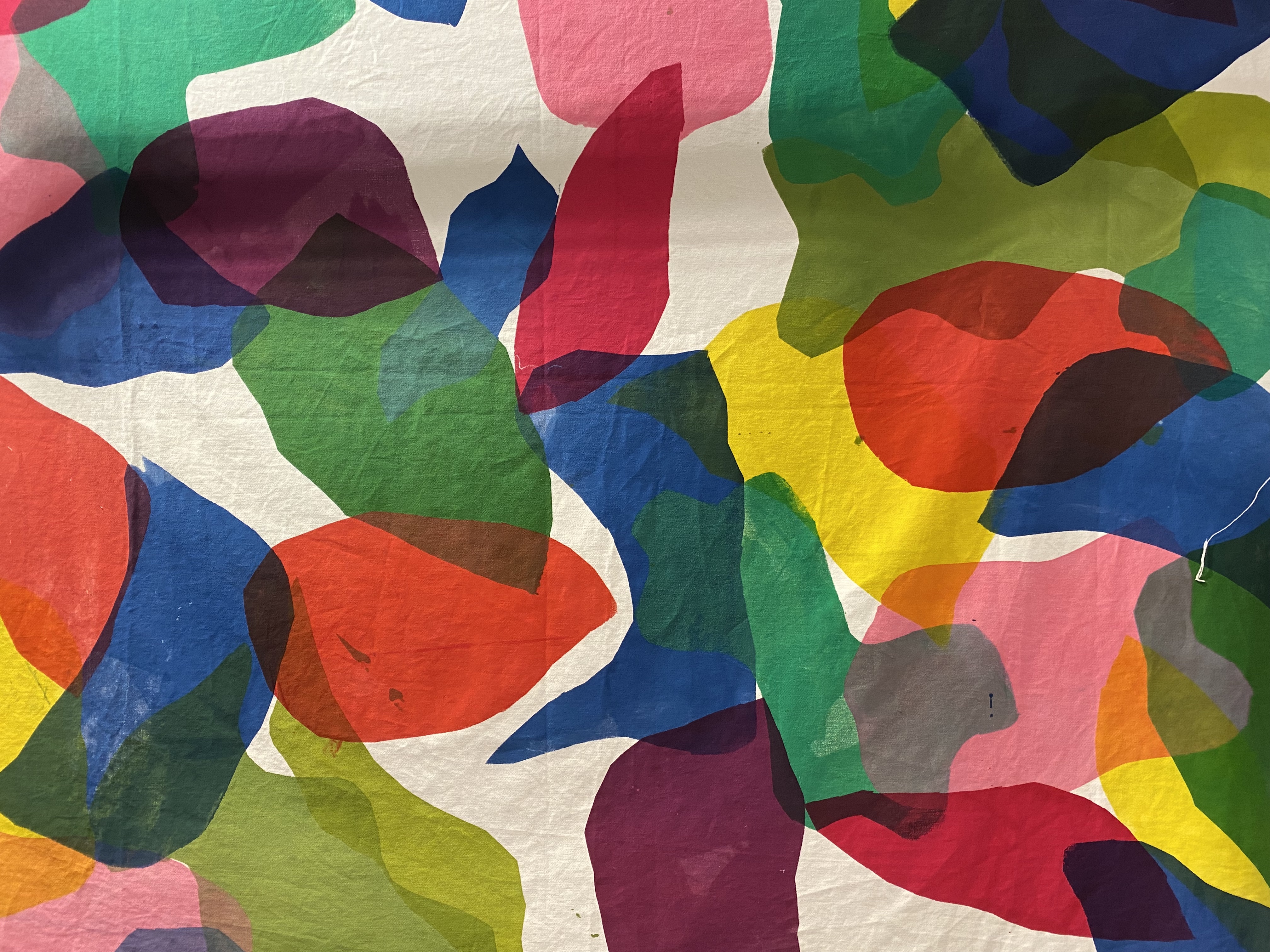 Colour Is Not an Easy Matter is an installation about the meeting places between colour and form.


How do forms, each a different colour and shape, react when meeting each other? During the last months I have worked with hand-cut newspaper stencils, silk screen printing and textile dyes to print organic shapes on large, white textiles (approx.1.40x 3m). While intuition and state of mind decide the composition and colour scale, each work develops through the physical process of cutting paper, printing and mixing dye.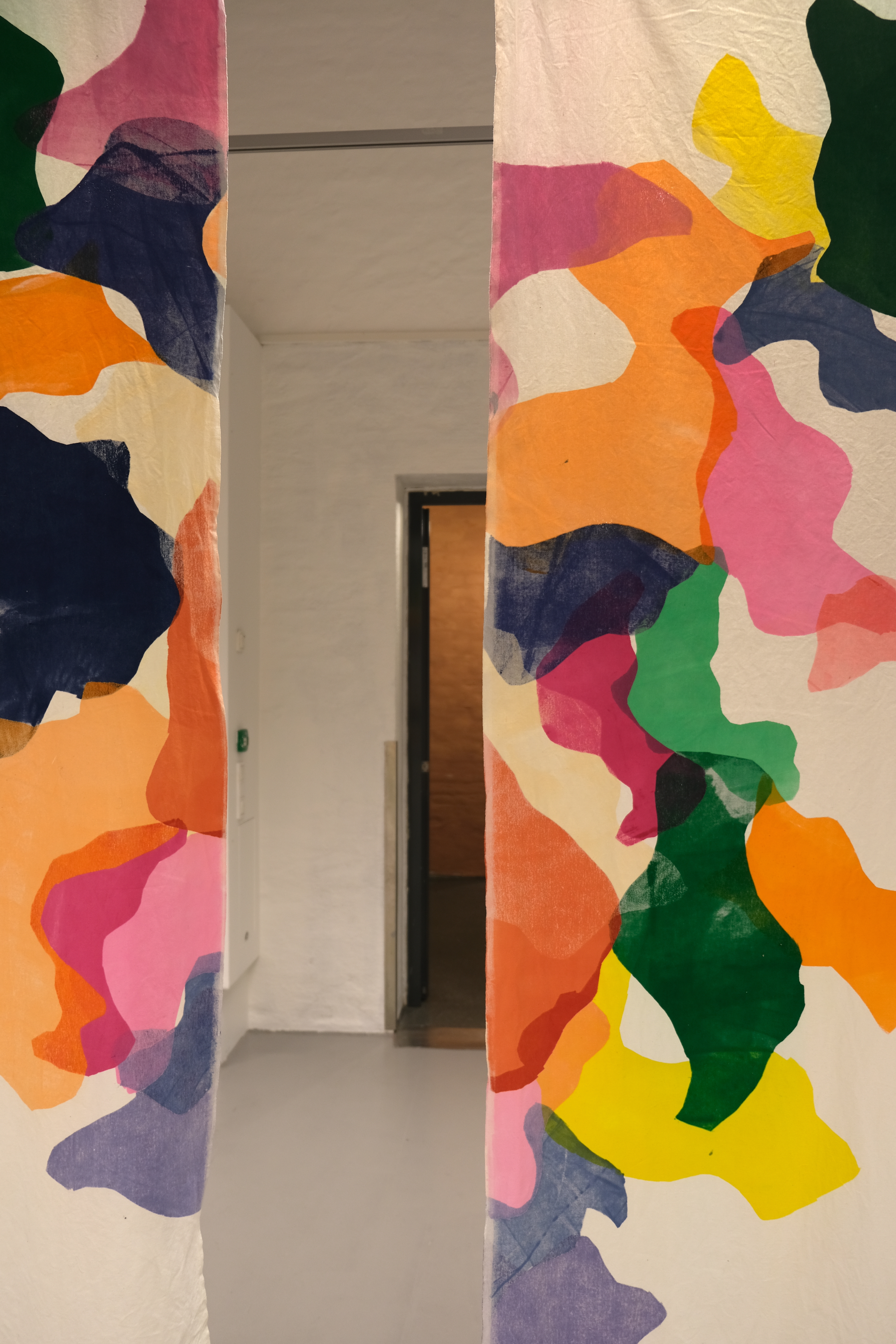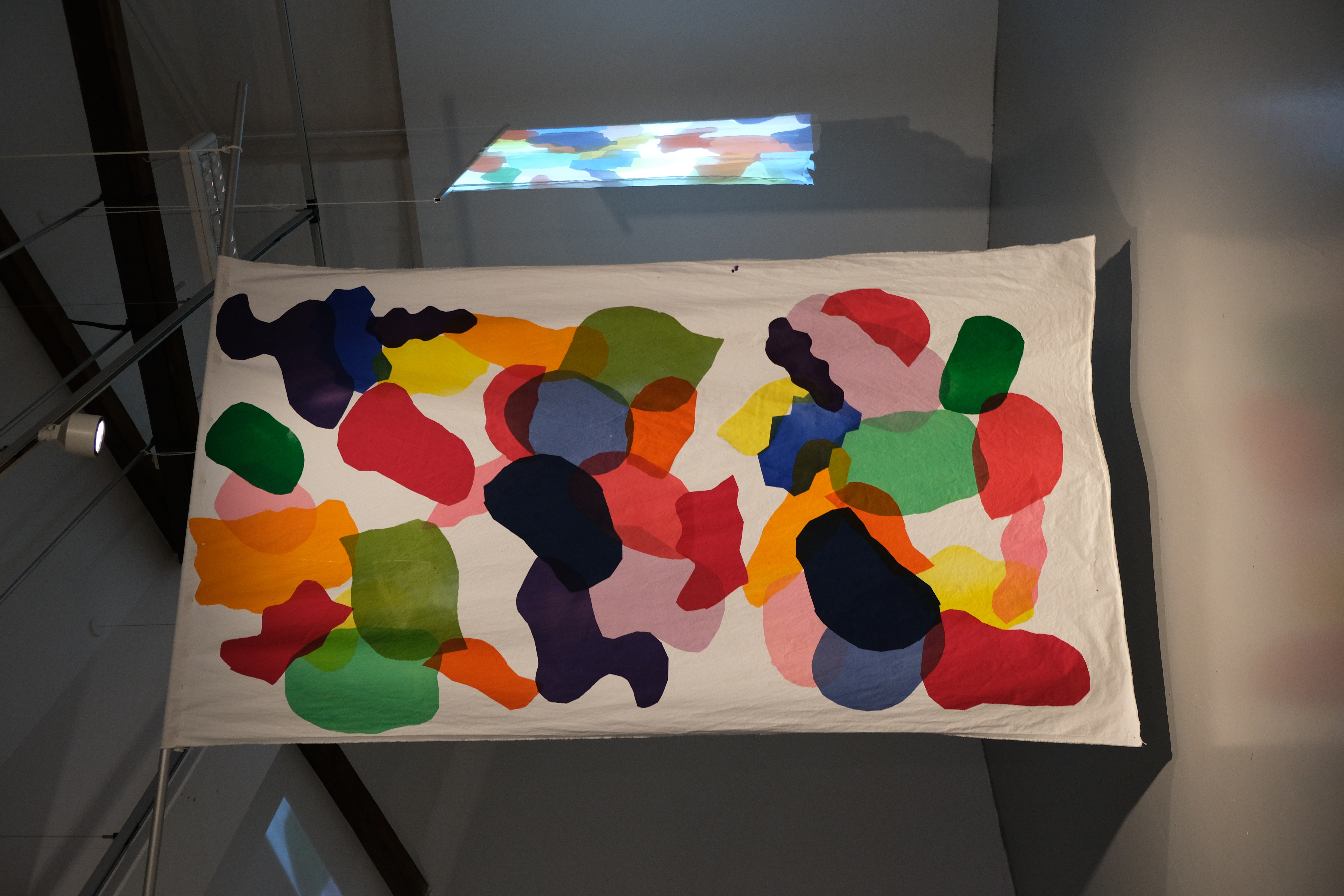 There is also a jacket as part of the installation. It is made from a layer of wool batting sandwiched between shiny viscose and a cotton lining. Both the outer fabric and lining are handprinted and reflect the other works in the installation.


Jacket front
Jacket back
The jacket is lined with a cotton sateen
Jacket lining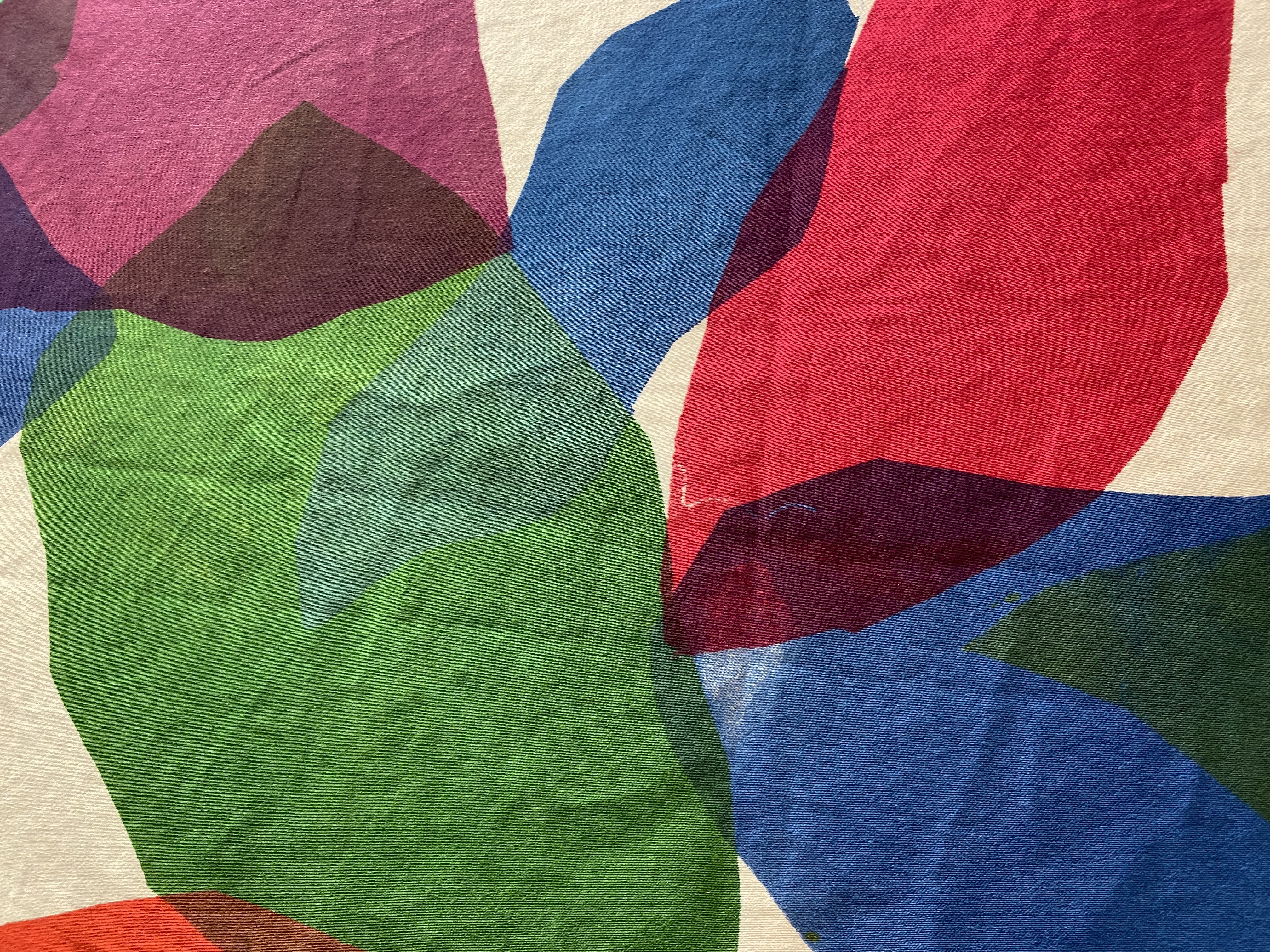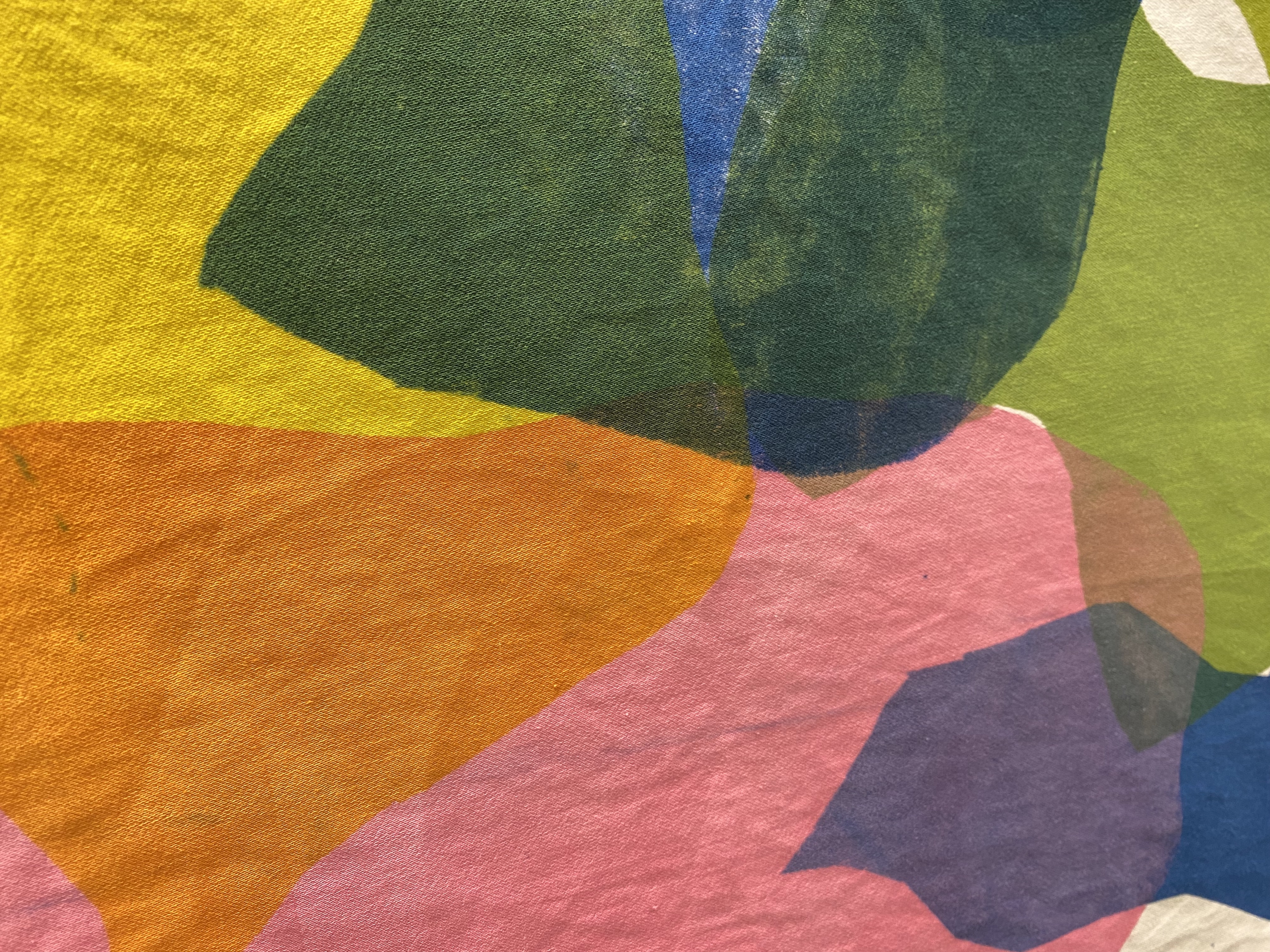 Close-up


The installation includes two projectors. One is directed towards a large wall and shows a close-up video of one of the textiles. The other projects onto a piece of thin silk fabric and creates a soft, almost hologram like image.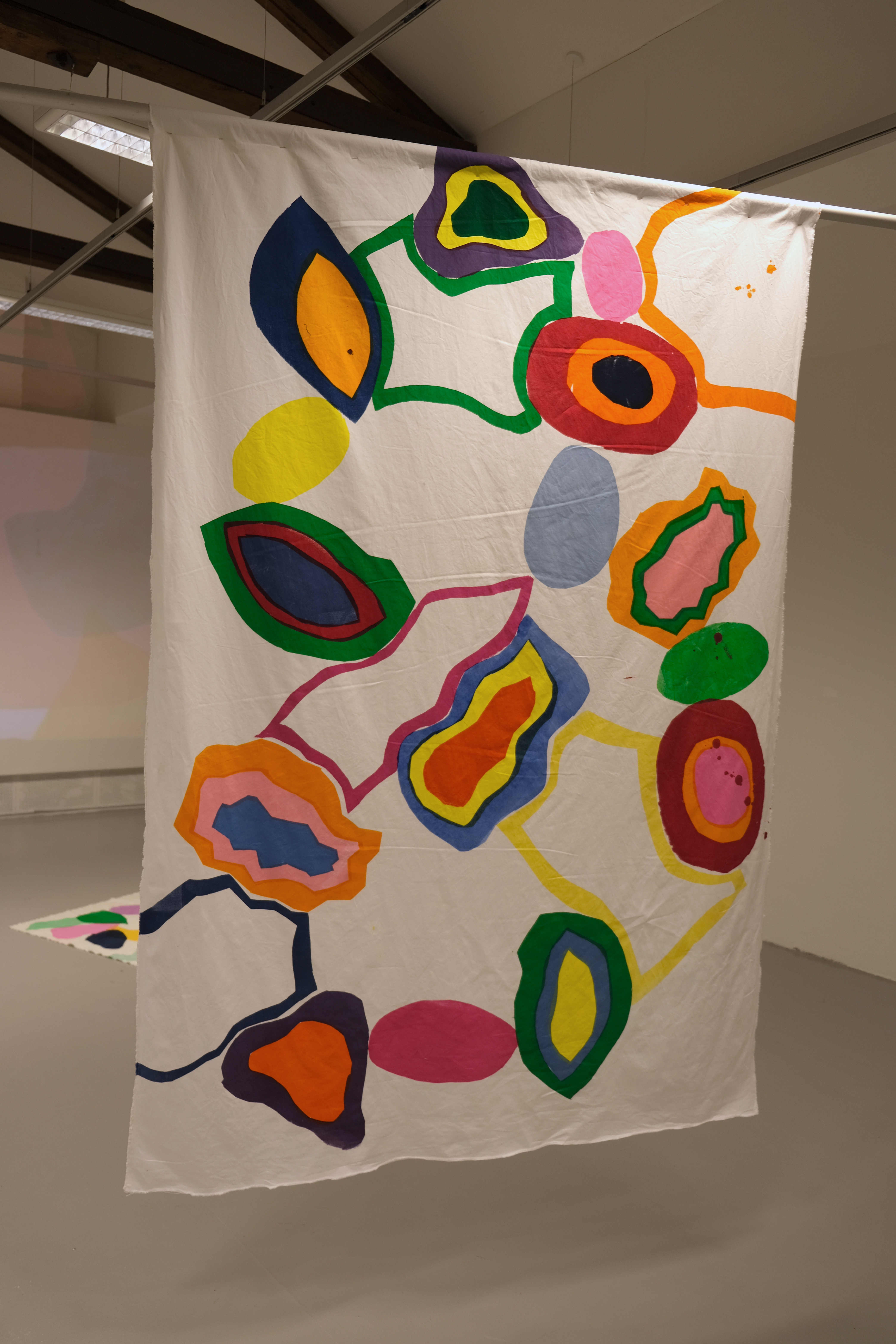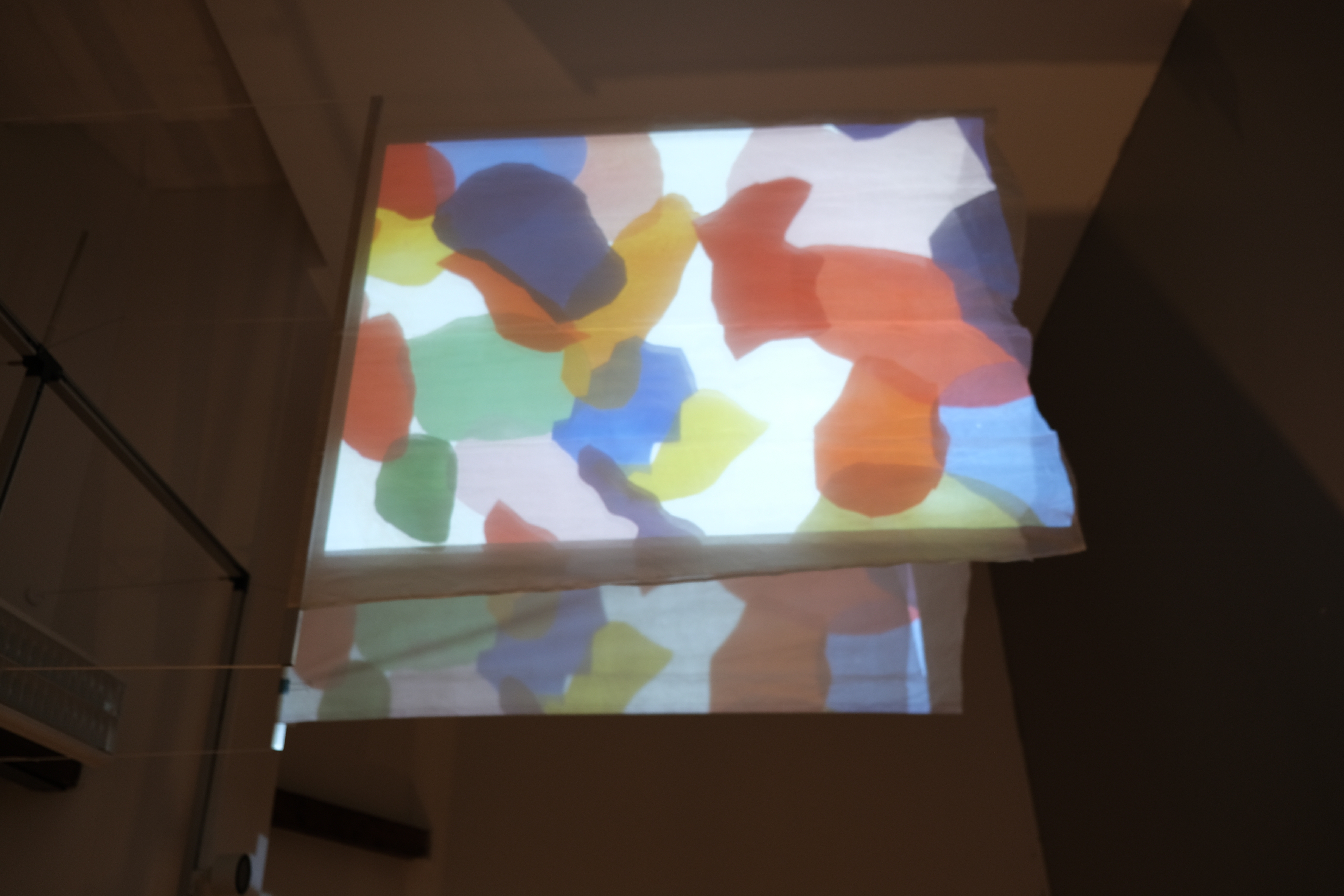 An image is projected on thin silk. It shines through two layers of the fabric and ends up on wite cotton velvet.